Digital Inclusion, Digital Strategy, Impact.
TecSalud is a small business that was established in 2017 with a strong focus on designing practical and sustainable digital inclusion strategies. Our partnerships extend to various sectors, which include social impact, government, and community partners across Latin America, the Caribbean, and the United States. Our core belief is that technology for social good should not be complicated, costly or overwhelming. Our efforts are towards creating a holistic approach to bridge the digital divide in underprivileged communities. We look forward to implementing innovative solutions in order to create a better world for everyone.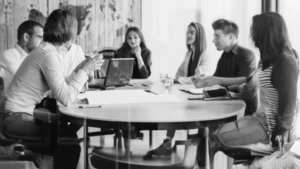 Our Mission:
At TecSalud, we are on a mission to create digital strategies for social good. We recognize the need for equitable access to information and leverage the power of human centered design to ensure everyone has the capacity to fully participate in the digital world. We advise clients on equitable and inclusive digital transformation practice that are rooted in community, collaboration, and innovation so that together we are building a more just future.
Our Purpose: 
We exist to bridge divides and unlock opportunities by not only creating innovative digital strategies, but working with our partners to recognize that 'going digital' isn't always the one and only solution. We have a steadfast commitment to social impact, and fully recognize the risk of creating disparity when introducing a new technology into the mix. We strive to mitigate this risk through defining our users as everyone who may come in contact with what we create, and involving them in our process. Focus groups, rigorous user testing, continuous feedback loops and local expert involvement are some of our methods.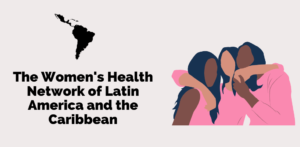 Women's health holds a position of utmost priority on the agendas of numerous organizations and networks worldwide. In Latin America and the
Read More »