Sesame Workshop, one of our digital strategy clients, has published research findings Leveraging Digital Media to Support Venezuelan Children in Peru: Jardín Sésamo and the Sésamo Chatbot.
TecSalud built out the monitoring and evaluation strategy for the USAID-funded Better Together (Juntos Es Mejor) Challenge, combining data from the Sésamo Chatbot (built on turn.io), Jardín Sésamo devices, and digital data collection forms programmed in Jotform.
One of the visualizations pulled from combined data sources.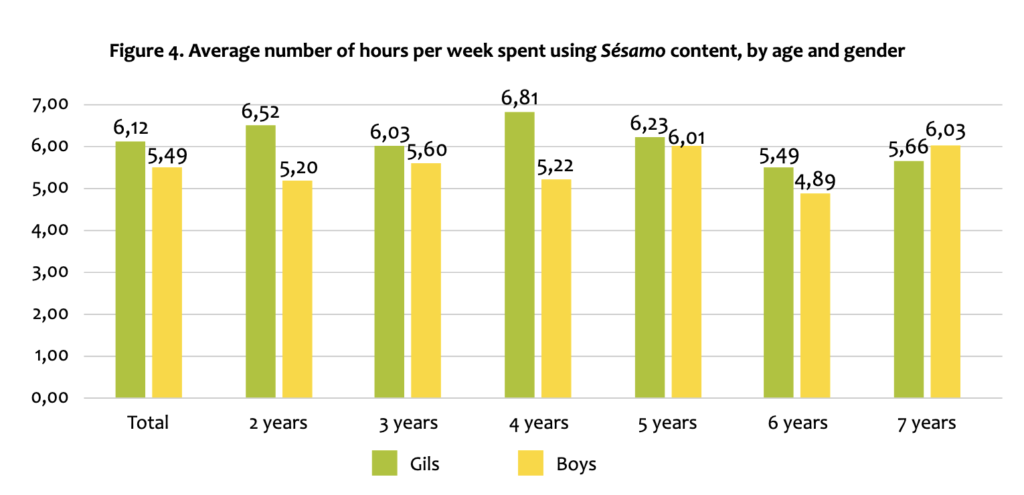 The article describes the Jardín Sésamo device as "based on a Next Unit of Computing (NUC)—an electronic device in the form of a 10 x 10 cm box functioning as a minicomputer—housing a selection of Sesame's engaging, age-appropriate, and education-driven content curated with the needs of vulnerable migrant families with young children in mind. The NUC has been designed to generate its own
wi-fi signal that enables users within its range to access a URL (http://jardin.sesamo.com) through smartphones without consuming their own browsing data. The device can also connect to an intelligent television or computer for collective viewing and use of available resources. Users accessing content through their phones might download text and image-based resources for
future use as desired. "
TecSalud created a simple MEL strategy, including a google sheets-based indicator definition sheet (accessible and easy to understand) and a dashboard in PowerBI (affordable and requiring moderate data analysis skills) that allowed for Sesame Workshop to easily visualize data, crosscheck sources, and identify strengths and pain points at various points in the project's 6-month implementation window. Extracting data from the Jardín Sésamo devices and Chatbot was moderately difficult, but TecSalud was able to pull compelling information and also create a standard process for leveraging both data sources in future projects.
The program was able to demonstrate early successes which allowed for Sesame Workshop to expand its offering through additional funding from the Inter American Development Bank and the Government of Finland.
More media on the program: