The Wejya device costs just 5% of the price of traditional respirator machines on the market. It was created by a group of Colombians based in Cali.
The Wejya Automatic Resuscitator is used for mechanical assisted breathing in hospital settings. Its main features are:
User friendly
Easy to reproduce and scale
Open source
Safe for the operator
Contains an intelligent interface which allows for emergency alerts, patient-level data visualization, configuration of monitoring parameters among other features
The parts are accessible and easy to acquire in regular shops rather than from specialized vendors of medical equipment and parts
Very low cost
Reusable
Complies with quality standards of other medical devices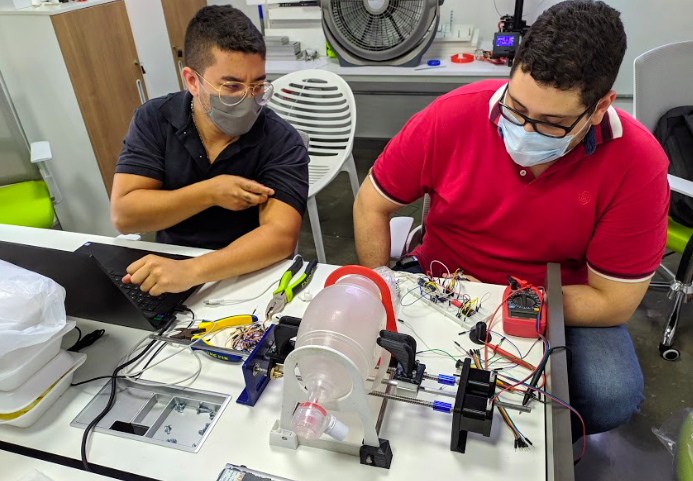 The initial goal of the project is to manufacture 2,000 resuscitators that will be donated to low-resource hospitals in Colombia. The good news is that this prototype has proven to be very effective and since it is open source, any person or organization in the world can replicate it.
Behind this idea, which is based on 3D printing + the use of readily accessible parts, is an interdisciplinary group of professionals eager to contribute in the most resourceful and accessible ways possible to overcome this pandemic that is affecting everyone. They've started a funding campaign to help reach their goal of 2,000 devices and beyond.

Please consider a contribution to their effort!
#juntossaldremosadelante is the Spanish-language hashtag used for this effort and many COVID response efforts in the region. It means:
"Together We Will Get Through this"